Update: For those of you who can't wait and who understand the possible issues described below, rev.3 boards are now available on PCBWay. If you can wait another 3 weeks I'd recommend you wait for the next revision.
After a longer wait, today I finally received the prototype batch of PCBs for revision 3 of the Pi1541io board. Only relevant change to the previous revision is the I2C header for connecting a SSD1306 based OLED display module.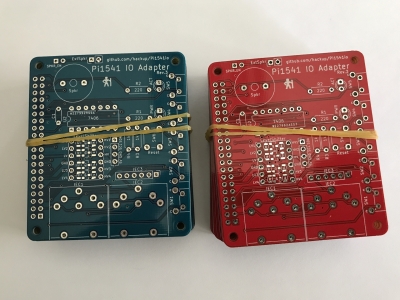 Consequently, the BOM is mostly the same. When assembling the board, you need to make your choices and configure the solder bridges as described for revision 2. Additionally, you need to configure the I2C header using new solder bridges if you intend to use it.
If you configured your board to use the 7406 IC as a bus driver, you have the choice between using I2C bus 0 or 1 of the Raspberry Pi. If you opted for the "simple" layout without the 7406, you are limited to using I2C-0.
There is one issue with this revision of the board: The OLED modules I had available feature their own 3.3V regulator and I assumed that this would be the case for all such modules. So I didn't want to cascade this regulator with the one on the Raspberry Pi. That is why the supply voltage on the I2C header is 5V.
This means you must only connect display modules that bring their own voltage regulator. Those are usually specified for a voltage range like 3V to 7V. If the module does not have a regulator, you will run the SSD1306 at 5V, most likely damaging the module and the Raspberry. Sorry about this, I guess it'll be fixed in revision 4 then…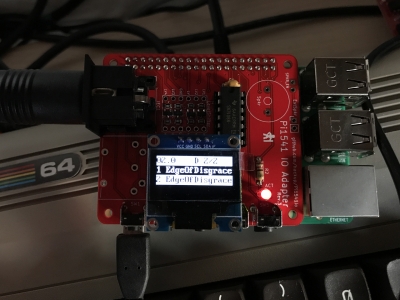 So, when shopping for a display module make sure it satisfies all of the following:
SSD1306 controller
OLED display with 128×64 pixels
I2C Interface
Voltage regulator included, i.e. specified to work at least on 5V
Pin order: Vcc – GND – SCL – SDA (if you intend to plug the module directly)
This is still all work in progress, so use at your own risk.